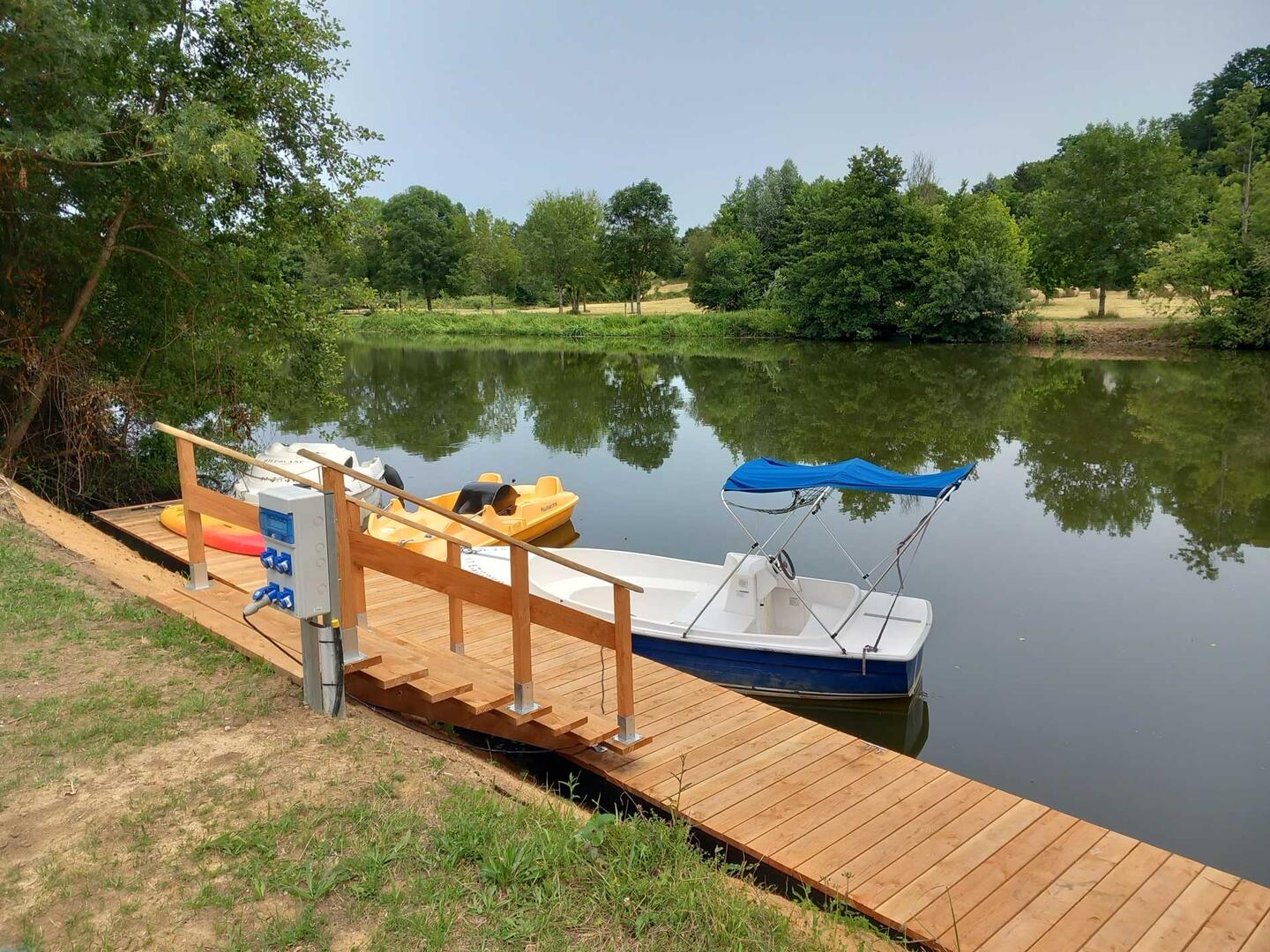 AVENTURE NAUTIQUE AT MALICORNE WATERSPORTS CENTRE
Picnic area,
Leisure centre,
Nautical base or club,
Boats,
Slipway,
Mooring point,
Disabled fishing pier
in Malicorne-sur-Sarthe
Discover the river from a different angle and let the tranquillity of this natural landscape surprise you.

All activities take place on the River Sarthe where the excursions are ideal for beginners and inexperienced users.
3 centres:
- Île MoulinSart - Fillé sur Sarthe: rental of canoes, kayaks, paddleboards and pedalos on the River Sarthe near Le Mans.

- Le Port - La Suze sur Sarthe: river cruises and rentals of a live-aboard speedboat, electric boats, canoes, kayaks and pedalos.

- Le Port - Malicorne sur Sarthe: rentals of electric boats on the Sarthe, as well as canoes, kayaks and pedalos.
From

May 1, 2023




until

June 30, 2023

From

July 1, 2023




until

August 31, 2023
Saturday

9:00 AM - 6:30 PM
Wednesday

9:30 AM - 6:30 PM

9:30 AM - 6:30 PM

Thursday

9:30 AM - 6:30 PM

9:30 AM - 6:30 PM

Friday

9:30 AM - 6:30 PM

9:30 AM - 6:30 PM

Saturday

9:30 AM - 6:30 PM

9:30 AM - 6:30 PM

Sunday

9:30 AM - 6:30 PM

9:30 AM - 6:30 PM