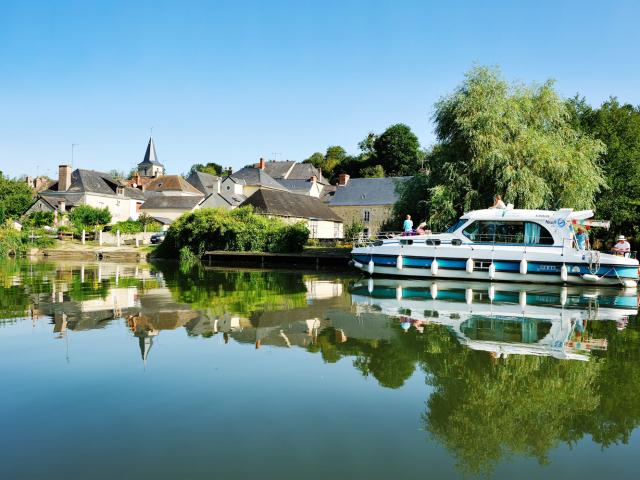 Jean-Michel and Véronique, motorhome enthusiasts
"We arrived in Sablé-sur-Sarthe late morning in our motorhome. As we passed over the bridge over the Sarthe, we noticed some motorhomes were parked just below us, next to the river. We decided to stop there too. We watched the boats drifting past, it's a very pleasant and relaxing spot!
Some motorhome owners from the north of France recommend an exploration alongside the Sarthe to discover the famous Solesmes Abbey. We took their advice and we weren't disppointed!