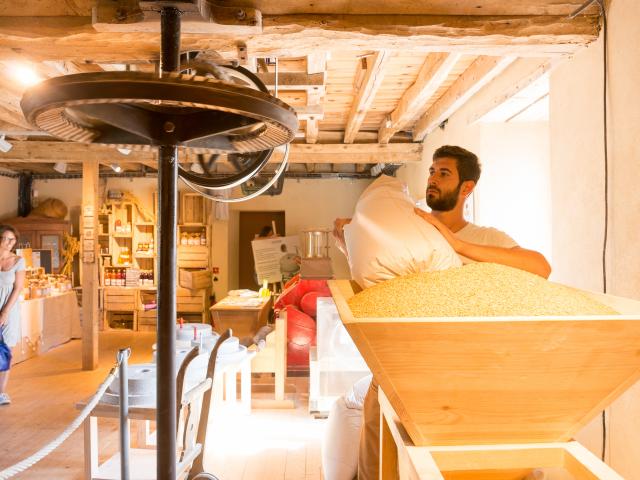 Delphine, passing through MoulinSart
"We arrived by accident in the little village of Fillé and came across MoulinSart, a superb place.
First, we visited the windmill and learnt a lot about how cereals are transformed into flour. The miller takes us around the windmill and we could even buy the produce, just packed into the bags.
Christophe, the energetic owner, welcomes us to his Bistrot du Moulin and serves us some simple, flavoursome and hearty dishes. All in a superb setting.